Exploit to captivate your audience with the experience
Digital items (3D/2D) are superimposed over the physical environment in Augmented Reality (AR). This is a rapidly emerging technology and companies ranging from fashion to medicine and education are leveraging it to improve value and services.
In an augmented reality application, we add digital features to the real environment. We make augmented reality apps for iOS and Android.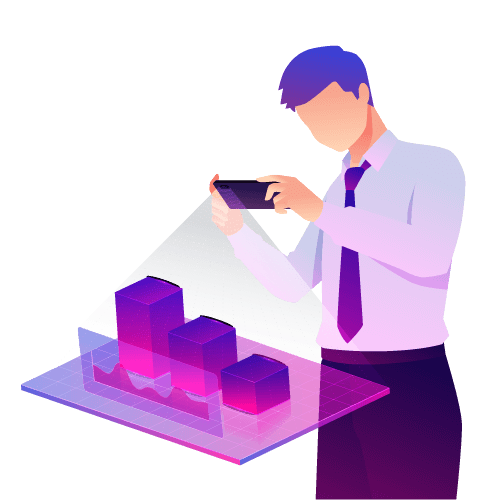 Innovate Your Business With Us Strong agile teams and committed QA methods deliver consistent high-quality results Solutions that are more cost-effective and superior, with no last-minute surprises Project management that is open and transparent, with a strong commitment to deadlines
Engage more people with your business card
Immersive AgriTech solution in augmented reality
Application based AR technology