An analysis reveals that almost 90 percent – of the usage of mobile-phone time is now devoted to using mobile apps. This boost in mobile-phone usage means that smartphone apps have become a key marketing tool for companies of all sizes, including small businesses. Having a web presence alone is no longer sufficient, as online activity continues to shift to mobile. Simply put, smartphone apps have become too important marketing tool for any business owners.
Mobile apps increase engagement with your customers. They step-up repeat visits and empower a wide variety of online transactions, including the promotions through push notifications, deployment of loyalty cards and Ecommerce transactions. Apps deliver coupons and send announcements that build your sales with customers. Additionally, mobile apps also generate and accelerate more contacts for your company, which enhances relationships with customers in a world where speedy responses are esteemed by buyers.
In case you are still hesitant why any company would want to build their own mobile app, below are the most convincing benefits of going down this path sooner rather than later.
Creates a Direct Marketing Channel For Mobile Apps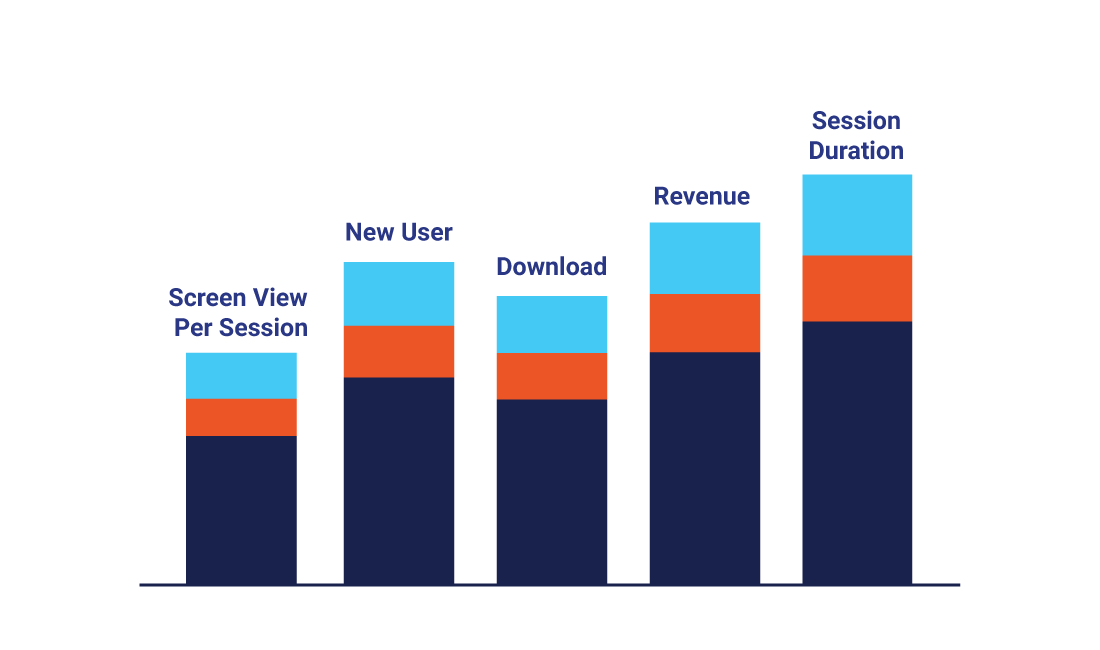 One of the biggest benefits of having a mobile app is that all the information you'd like to provide to your customers – including promotions and special sales offers – are right at their fingertips. Apps serve many functions like providing general info, prices, search features, booking forms,user accounts, news feeds, messengers and much more. It's more like a direct channel where you can get through your customers directly.
Through push notifications, you're getting even closer to a forthright interaction, and can easily remind customers about your services and products whenever you need.
Upgrades customer experience:
A mobile app can give your business a constant presence on customers' phones offering easily accessible information right at their fingertips. A mobile app constructs a form of permission marketing with your customers and prospects that email marketing can't touch. Once your customers have downloaded an app, it's your responsibility to give them a reason to check it frequently, that could include exclusive mobile offers, discounts or new content. Or they can allow push notifications from your app which is the way of most people are engaging with apps. The alliance is always on their terms. Creating relevant content through your mobile app could boost customer engagement and even generate profits. This constant presence can improve the customer experience.
Builds Personal Brand and Recognition
A mobile app for your business can greatly enrich to your brand awareness. Breaking this topic down into two aspects, the merger of which will make your app a true winner:
Brand:
A mobile app is just like a blank billboard sign. You can do what you want with it. You can make it stylish, hip, functional, shocking or informative. But what you really want to do is create an app that has specific features your customers will love while at the same time is well branded and alluring designed.
Recognition:
The more often you can get customers engaged with your mobile apps, the sooner they will be inclined to buy your product. In business term, this is called the "effective frequency". As a rule of thumb, hearing or seeing your brand approximately 20 times is what will get you truly noticed.
Boosts Profits
When customer satisfaction increases, sales typically do too.
Having a web presence alone is no longer sufficient, as online activity continues to shift to mobile
The more pleased and interested people become with your service, the greater customer retention will grow.
Along with your responsive website, if you launch a mobile app, you'll boost sales while enhancing the customer experience.
According to Techcrunch.com, 35.4 % of Black Friday sales last year were completed on mobile devices. That's up from the 16 percent they were just a few years ago, according to 2012 IBM Holiday Benchmark Reports.
Personalized features:
The benefit of having your own mobile app is you can personalize the way of interactions with your customers and engage them through relative push notifications, loyalty rewards, location alerts and easy-to-access payment systems. It's important to recall that a mobile app is not the same as a mobile-friendly website. Many unique features within your mobile app can be more engaging and well developed than web elements. Creating an app now will help your businesses evolve with their increasingly mobile-centric consumers.
Cultivates Customer Loyalt
Last, but not least, the most significant reason why you should consider building your own mobile app is customer loyalty. With all the noise out there — roadside banners, newspaper ads, flyers, billboards, flashing signs, coupons, websites, Facebook ads, and email marketing — we slowly lose our impact on customers because of the limitless amount of advertising surrounding us all. It's time to go back to build a true and sincere connection with your customers and turn them into loyal customers of your product. It can be a successive way of remaining closer to your customers and being just a "fingertip" away at all times.
Now if you are thinking to have your own mobile app for your business, you might be tangled into another tension of finding a suitable mCommerce development company to build your app. Being in this sector for last 6 years, Brain Station 23 has been the pioneer in developing both e commerce sites and mobile apps on various e-commerce platforms for many reputed companies in inland and abroad. The possessions Brain Station 23 offers- a Native app that is best in class, revenue generating features and fully customized push notification sending system. Our Software development company, having a dedicated team of developers, are ready to serve any kind of mCommerce app development service for any size and any scope of business. We are basically a customer First e-commerce software development company offering custom development and facilitation in growing your business up on top offering custom e-commerce development, website development for e-commerce business, mobile application development to build native nopCommerce App operating on both iOS & Android platforms.
To learn more of our comprehensive services and industry expertise, surf our Brain Station 23 blogs and the relevant tabs