Brain Station 23 has been the key player of Bangladesh in the global software outsourcing market for the last 13 years. Globally Brain Station 23 has partners in the USA, Germany, Norway & the Netherlands. And recently Brain Station 23 has signed a memorandum of understanding with CO-WELL, the IT giant from Japan.
On July 25th, 2019, at CO-WELL Asia's headquarters in Hanoi, Vietnam, the MOU between CO-WELL Group and Brain Station 23 was signed. Representatives from Brain Station 23, the company CEO, Mr. Raisul Kabir & COO MJ Ferdous attended the signing ceremony in the presence of Mr. Tomomichi Hirose – CO-WELL Group CEO and President of CO-WELL Asia, and Mr. Nguyen Cao Cuong – General Director of CO-WELL Asia.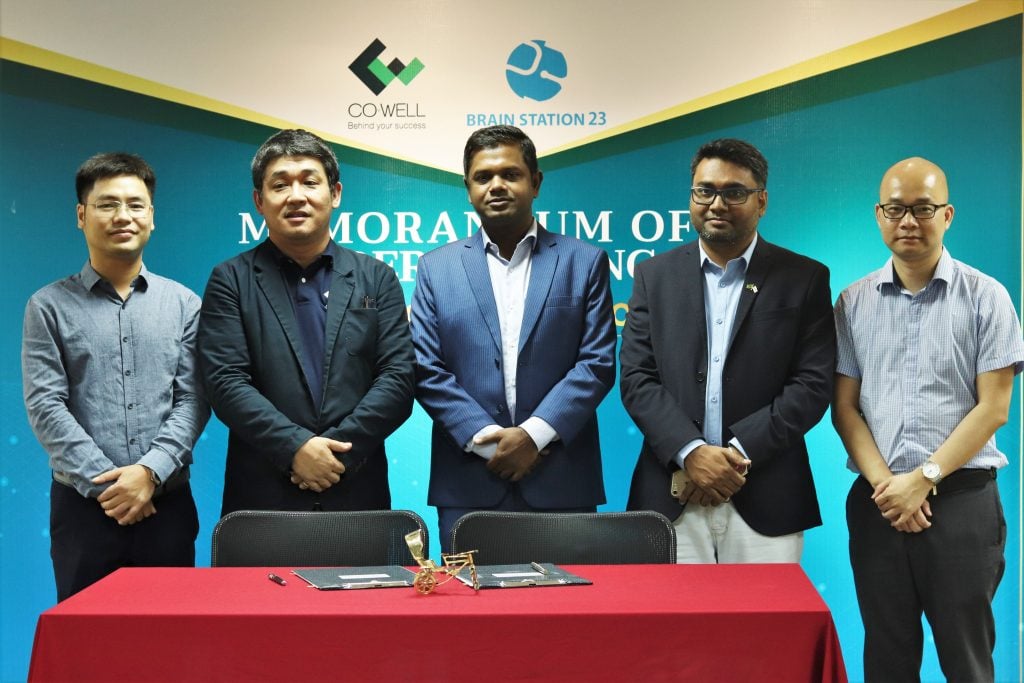 The memorandum of understanding between CO-WELL and Brain Station 23 affirmed the common goal of the two sides is to promote Japanese Language and Information Technology Training in Bangladesh by building an effective strategic partnership. Accordingly, the two sides agreed to mutually provide human resources and other development resources necessary to achieve the above objectives. In addition to cooperation in the fields of education, Information Technology, and Japanese Language Training, the two sides will constantly develop and learn from each other through cooperative activities in offshore IT services for the Japanese market. The partnership between CO-WELL and Brain Station 23 once again affirms CO-WELL's efforts to promote development, step by step to the world market, to provide the services of international quality.