A data warehouse (DW or DWH), or enterprise data warehouse (EDW), is a system that collects and aggregates data from different sources into a single, central, consistent data store to support data analysis, data mining, artificial intelligence (AI), and machine learning. A data warehouse system enables an organization to run powerful analytics on huge volumes historical data in ways that a standard database cannot. DW is the core foundation for BI activities.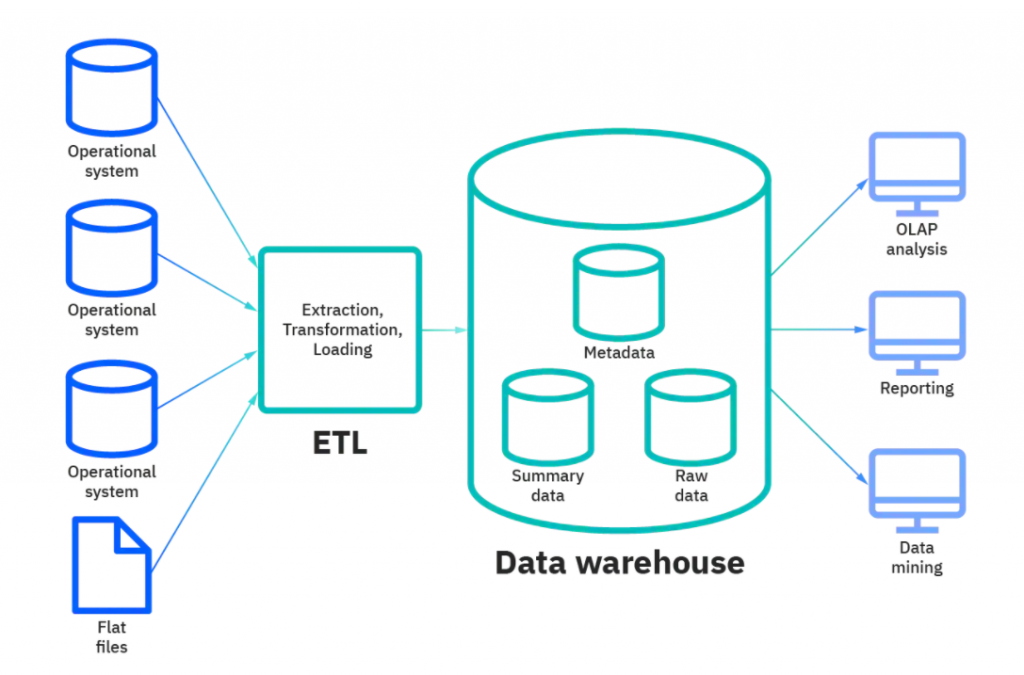 Fig: Data warehouse concept
A data source is simply the source of the data. It can be any database, ERP system, flat file, excel, cloud source, web aps etc.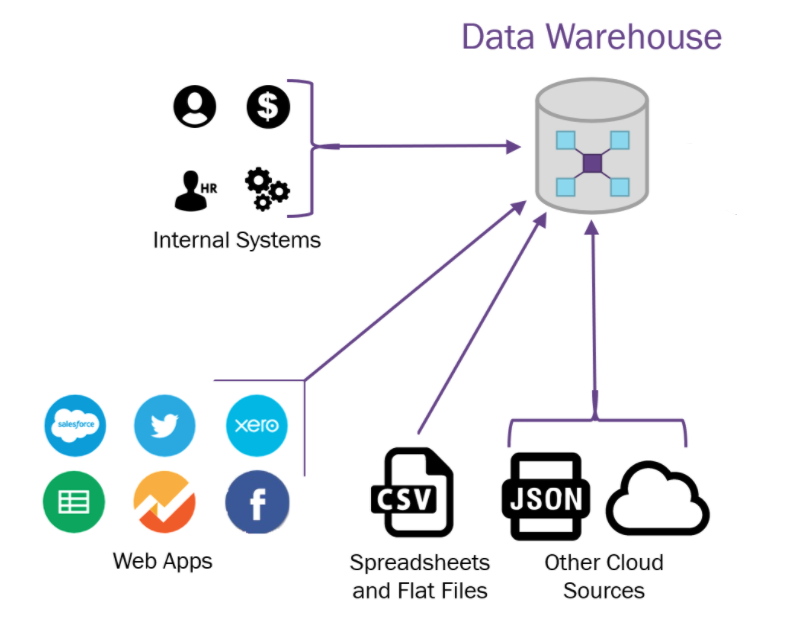 Fig: Different types of data sources
ETL is the process of Extract, Transform and Load data.
Data Extraction involves extracting data from different sources, while Data Transformation processes data by transforming them into a proper storage structure for the purposes of querying and analysis; finally, Data Loading describes the insertion of data into the final target database such a data warehouse.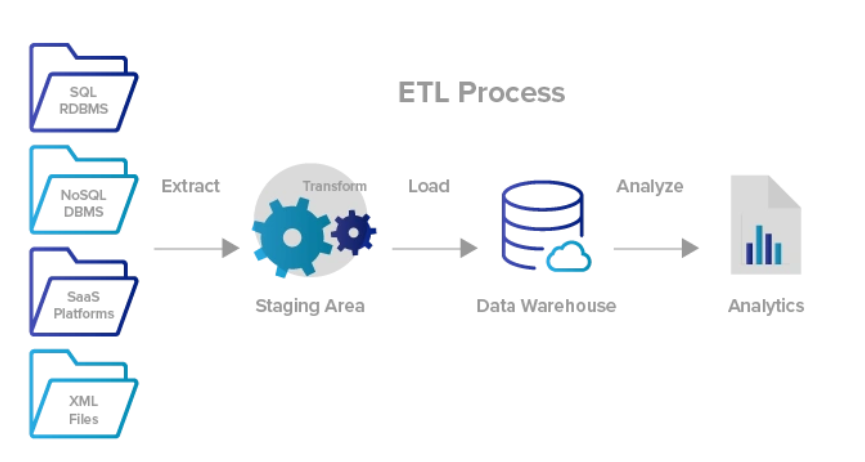 Fig: ETL process at a glance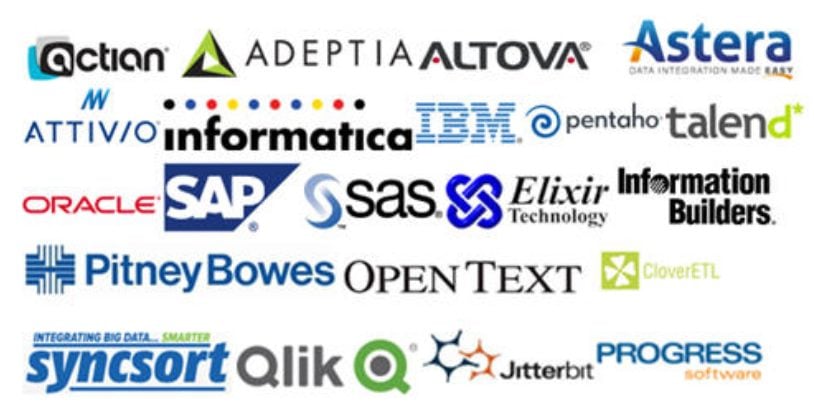 In the last stage of ETL (i.e loading stage) processed and structured data is stored in the Data Warehouse. Lately, cloud-based database services are popular and best suited for data warehousing due to their availability, robustness, high performance, and scalability. Some popular database services are –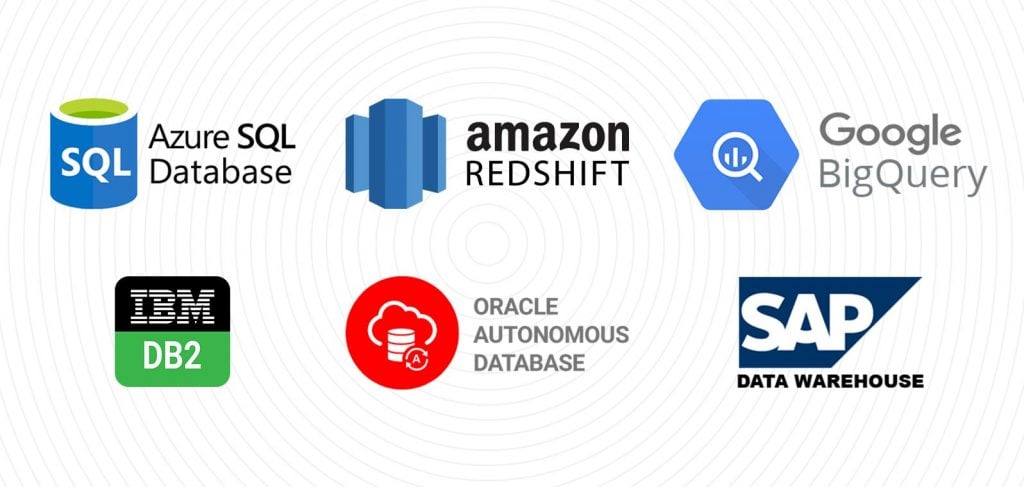 Fig: Some popular DW service providers
What is Business Intelligence (BI)?
The term Business Intelligence (BI) refers to technologies, applications and practices for the collection, integration, analysis, and presentation of business information.  This information can be used to help companies make better decisions and take advantage of new opportunities. BI is about getting the right information, to the right people at the right time.
BI Transforms raw data, into useful and meaningful information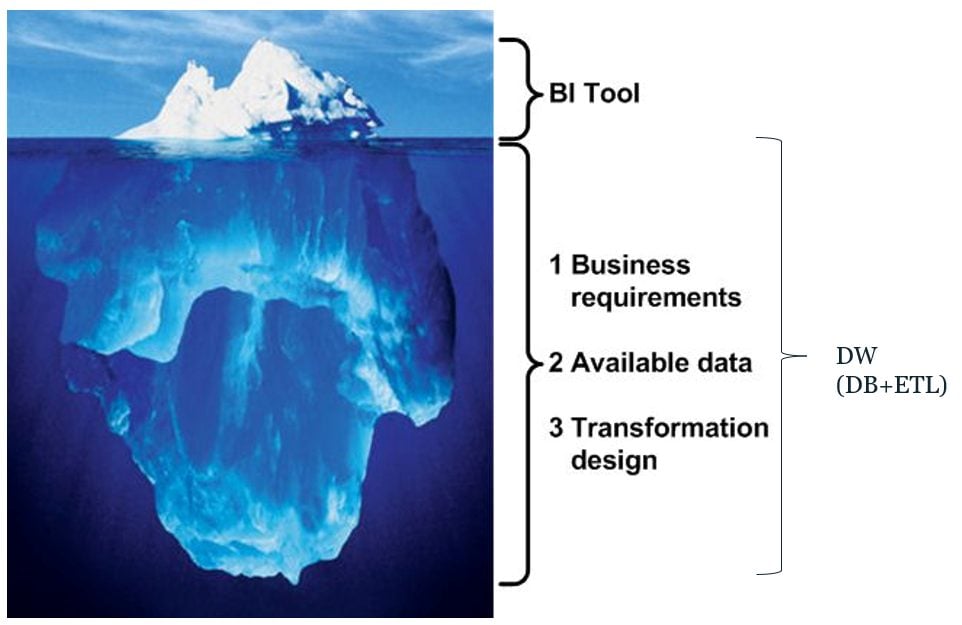 Known also as BI software, is a type of application software designed to retrieve, analyze, transform and report data from data warehouses.
Fig: Some popular BI tools
BI tools provide features to build analytics reports, dashboard, apps etc. These reports can be published to web services and also can be embedded to other system as required.
Fig: Sample of a BI dashboard
How does DW & BI create value for an organization?
A data warehouse creates a single source of data that is consistent in format, structured in a uniform way, contains complete and accurate data that can be relied upon, and is up to date
It is structured and designed specifically to allow data to be accessed quickly
It provides a single integrated view of an organisation by combining data from multiple sources
Separate environment from operational systems to facilitate improved query performance for data analytics
Provides a complete data set, allowing you to analyse data from the past to predict the future
BI tools provide intelligent insightful reports based on different KPIs (Key performance Index)
All of this delivers value to the business by:
Giving managers/stakeholders access to the information they need more quickly and easily, with significantly less ongoing effort to prepare the data
Providing information about the business environment more quickly which means that managers can respond to changes rapidly
Providing information more frequently
Thus DW & BI solution turns raw data to insightful information, provides intelligent analytics which leads to better understanding of the business, makes more informed managers, helps to make data driven, objective decisions – resulting in greater business stability and growth. Contact us to see how we can help your business harness the power of Business Intelligence & Data Warehouse!