SAP Partners and Business Scenario in Bangladesh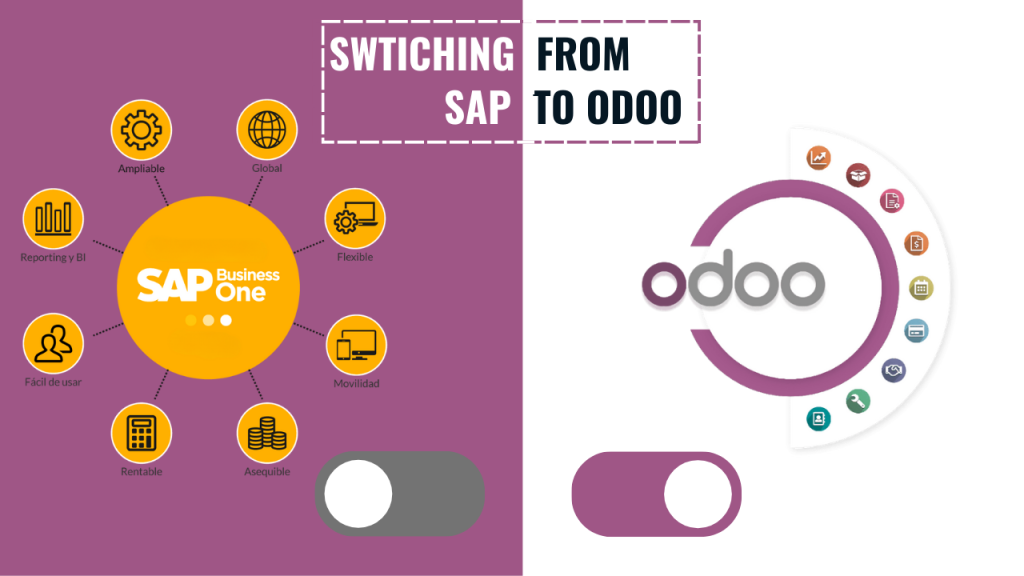 SAP (Systems, Applications, Products in data processing) is a German multinational software corporation that makes enterprise software to manage business operations and customer relations. Founded in 1972 by five ex IBM employees, that small software company is now headquartered in Walldorf, Baden Württemberg, Germany.

Gradually the small company has become one of the world's leading enterprise applications in terms of software and software-related service and support revenue. Now the company has over 282,000 customers in 190 countries worldwide. More than 500 companies of the world using SAP with the help of their local SAP partners companies for its smoothest and fastest service.
SAP helps companies of all sizes and industries run better. From back office to boardroom, desktop to mobile device, warehouse to storefront,  SAP helps both people and organizations of a company to work together efficiently and use business insight effectively to stay ahead of the competition. Thus it spreads its partnership over the world with large companies which make it easy for the SAP partner companies to provide a more accurate business solution to each unique enterprises according to their own regional business needs.
Read more to know SAP Digital Business Services
SAP services in Bangladesh
SAP, a leading provider of enterprise business solutions in the world, renewed its commitment to Bangladesh by announcing its new alliances and strategic plans for the country back in 2012. Since then, over 50 regional companies have become SAP partners. In the current scenario, SAP partner companies have already implemented SAP service in our country are running their business  smoother than before.
As the country is stepping ahead into more digitization at every aspect the number of SAP partners companies are increasing at a significant rate. Now, most of the companies chose SAP for business automation, as well as their Enterprise resource planning service as SAP provides outstanding resource management system which fits perfectly for the structure of Bangladeshi local companies of all sizes. A list of Bangladeshi companies with SAP implemented in their corporations are as follows.
Bangladeshi Companies using SAP
ACI Logistic
British American Tobacco
Ericsson
Unilever
Bangladesh Bank
Berger Paints Bangladesh Limited
Gemcon
Ultratech Cement
Bangladesh Edible Oil Ltd
Butterfly-LG Bangladesh
House of Pearl Fashions Ltd
Unique Group
BASF
CEAT Bangladesh
Incepta Pharmaceuticals Ltd
Viyellatex
Bashundhara Group
Ceragem Bangladesh Ltd
Karnaphuli Fertilizer Company Ltd (KAFCO)
Young one5
Samsung
Coats BD
Lynde Bangladesh
Square
Marks Spencer
Partex
Sanofi Bangladesh Limited
South China Bleaching & Dyeing Factory Ltd.
MGH
Pedrollo
Santa Group
Otobi
Nestle Bangladesh
Perffeti
SAP India
ROBI
Novertis
Rahimafrooz

Siemens
Switching from SAP to Odoo
Switching from SAP ERP to Odoo ERP can be a strategic decision for many businesses. There are several cogent reasons to consider making this transition.
Cost-effectiveness: Odoo ERP is known for its affordability. It offers a modular approach that allows businesses to choose and pay only for the specific modules they need, avoiding unnecessary expenses. In contrast, SAP ERP is often associated with high upfront costs and complex licensing models.
Flexibility and Customization: These are the key advantages of Odoo ERP. It provides a highly modular and open-source platform, enabling businesses to tailor the system to their specific needs. This flexibility allows for a seamless integration of additional functionalities and third-party applications, empowering businesses to adapt and scale their ERP system as their requirements increase.
User-friendly interface and a Modern Design: This enhances the overall user experience. Its intuitive and easy-to-use features reduce the learning curve and increase user adoption, leading to improved productivity and efficiency.
Wide Range of Integrated Applications: Odoo ERP covers various business processes, such as CRM, inventory management, accounting, project management, and more. This integrated approach eliminates the need for multiple standalone systems, streamlining operations and fostering data consistency across the organization.
Considering the above factors, businesses looking for a cost-effective, flexible, user-friendly, and comprehensive ERP solution should consider switching from SAP ERP to Odoo ERP. It offers a practical alternative that can empower organizations to optimize their processes and achieve their business goals efficiently.
Why SAP is getting popular day by day in Bangladesh
When you want out-of-the-box integration or self-made integration solutions, there is nothing better than SAP solutions. SAP is stable and susceptible to any large scale business growth.With the business intelligence and mobility solutions, as well as on-demand supports, SAP is gaining more popular in Bangladesh. The reason being it is more convenient and accessible now, as it is a surplus to the traditional business models offering a full set up of integrated ERP system.
Enterprises are embracing newer technologies, and SAP can easily integrate with the  new changes.  Manual log maintenance days are gone and now SAP is becoming the most popular choice for ERP services in Bangladesh for its super fast integrable feature-sets.
SAP is growing to be more preferred over other ERP services. For all the businesses that run today in the world need ERP as well as CRM. Since SAP established its business in the 70s, knowing the efficient requirements of large, medium and small-scale companies worldwide to make their business RUN better and thus Bangladesh steps forward to adopt SAP making its business curve upward. The success of the SAP partner companies makes its ERP service popular among the new business bees of Bangladesh. 
Enterprise without an ERP:
Attributes During Urgent Basis:
Data maintenance cost goes up.
Inventory and material cost increases.
Labor cost increases.
Loss of repute or may face legal action.
Loss of revenue and customer dissatisfaction.
Enterprise with an ERP (SAP):
Attributes During Urgent Basis:
Avoids data duplication leads to low
maintenance cost.
Labor cost decreases.
Pay on time, no legal action.
Increased revenue and customer delight.
Robust information flows and MIS system.
Why You Choose SAP For Your Company?
The question is so relevant that why you choose SAP for your company where there are other popular ERP providing companies in the market? The point noted below may satisfy your queries:
Establish strong internal control system.
A centralized enterprise management system
Fully integrated business applications.
Scalable & flexibility to meet demanding and varied business requirements.
Immediate access to information.
Online / real-time.
Visibility of information across functions.
Data entry once, at the source.
Increase brand value in the corporate world.
Solid & robust MIS system
SAP Support: 
To Keep your systems running at peak performance and get more value from your new and existing SAP software – SAP offers a range of support services, including long-term plans, embedded teams, remote technology support, a self-service portal, and more. They have dedicated experts to help with everything from SAP implementation and maintenance to system improvements and innovation strategies. This is another reason for choosing SAP as they are really supportive of their fast customer service.
Read more to know about SAP Success & Support plans
The implementation of SAP is almost always a substantial operation that brings a lot of changes in the organization. Virtually every person in the organization is involved, whether they are part of the SAP technical support or the actual end-users of the SAP software. The resulting changes that the implementation of SAP generates are intended to reach high-level goals, such as increased return on information  (as people will work with the same information) and improved communication. It is therefore very important that the implementation process is planned and executed with the usage of a solid method. SAP partner companies are trained to
Now lots of companies in Bangladesh are interested to implement SAP and some are in confusion of taking SAP as it is not plugged and play. To expel this confusion SAP partner companies are always here to ease the process of implementation and other operational services. However, implementing SAP as business automation is indeed a great achievement towards Digital Bangladesh.
Brain Station 23 is already proving ERP services as an offshore software development company. We have been partnering an open source ERP & CRM, Odoo since 2016. To expand our wings of expertise further into the verge of today's most effective ERP platforms. We are partnering with SAP to provide more sustainable and manageable ERP service to the companies of different interests.
Read the case study of Base technologies and find out the ERP service provided by us to this local tech company. Also, you can check out our solution to Oslobuss, one of the biggest transportation companies in Norway.

  Previous
Brain Station 23 is focused on delivering tailored services to meet the unique needs and expectations of their clients.
 NEXT 
Brain Station 23 is focused on delivering tailored services to meet the unique needs and expectations of their clients.