Safety at Sea - Leveraging IoT for Strengthening Maritime Security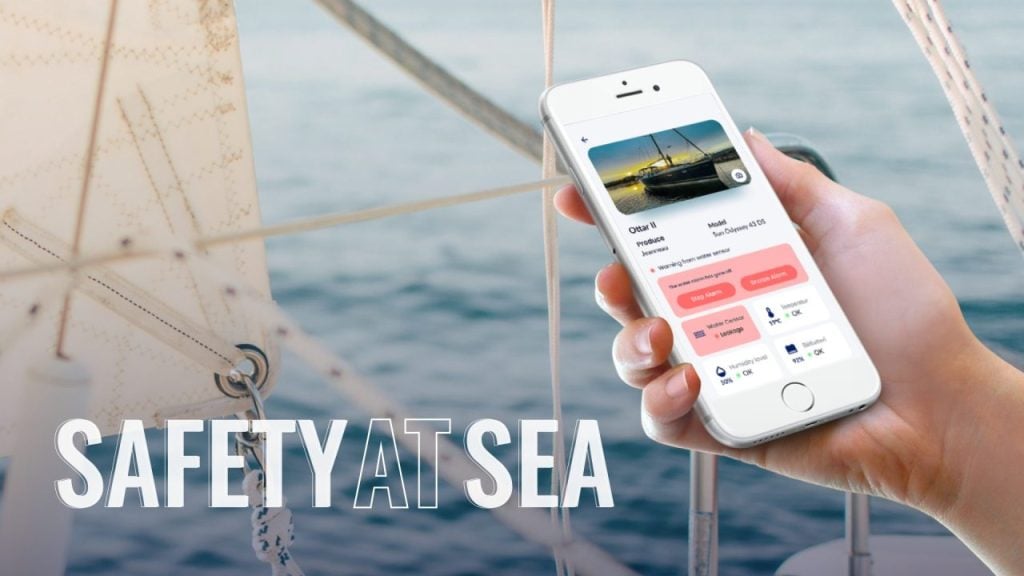 Brain Station 23 developed an advanced IoT-based boat safety system to meet the demands of ensuring the well-being of boats and passengers while enhancing maritime security in Norway.
As boats are widely used as a mode of transportation in Norway, the integration of the latest technology became essential to elevate safety standards.
A Norway based humanitarian association dedicated to saving lives and safeguarding coastal waters, (of Norway), partnered with a company specializing in innovative IoT safety products to develop a comprehensive software solution, prioritizing life safety, asset protection, and maritime security.
In continuity with that, we collaborated with them and designed and developed the application that is a fusion of various technologies for theft prevention and boat management.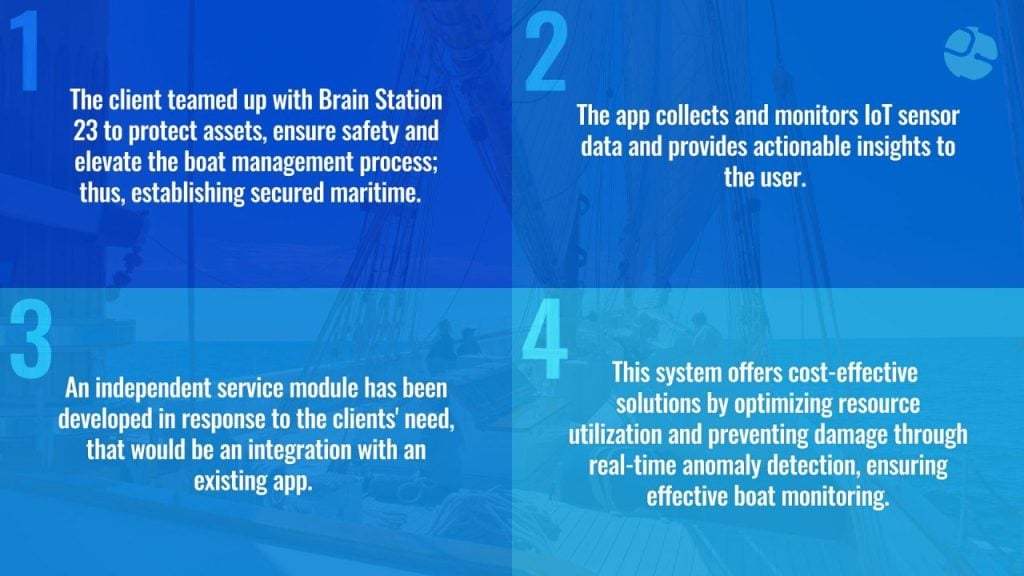 In the maritime industry, where vessels (boats and ships) are increasingly equipped with advanced technologies, the foremost challenge is to ensure the safety of lives and protection of valuable assets.  
 The importance of such a solution is critical in an industry where vessels equipped with thousands of sensors are already demonstrating their worth in preventing disasters such as fires, sinkings, battery depletion, and theft and enhance operational efficiency. 
In pursuit of latest safety solutions, a nationwide humanitarian association from Norway joined forces with a company specializing in innovative IoT safety and security products. Recognizing the potential of IoT devices for enhancing life and boat safety, the company actively pursued the implementation of IoT technology. 
The absence of an integrated, technologically advanced solution hindered their efforts. They required a system that could effectively  
interact with diverse IoT sensors

 

collect and process data in real-time

 

 

detect critical incidents like drownings or water leakages, and

 

 
enable multi-user collaboration for efficient boat management.

 

 
This complex set of requirements led them to approach us for a comprehensive software solution which can bring their vision to reality. 
Independent IoT Module for Sensor Interaction: We designed an independent module for IoT sensor integration into the existing app. It connects various sensors (temperature, humidity, water leakage, fob, geo-fencing, battery) through a central hub. 
The hub acts as the master control unit. To ensure utmost safety, a threshold has been set for each sensor. 
Integrated Sensor System for Data Collection: Each sensor conducts regular data collection, and the information is sent to the hub, which is connected via Wi-Fi/LAN. Hub then processes and transmits data to AWS for real-time insights.
Drowning Detection: In case of a drowning incident, the sensor (wrist sensor) activates an alarm after a certain time. Unnoticed alarms trigger automatic notifications to authorities.
Emergency Notifications: The system is equipped to provide emergency alerts in various scenarios, such as water leakage or temperature surpassing critical thresholds.
Ex- The system's fob, geo-fencing, and water sensors can trigger alarms for immediate attention. In case of any delay, the system can send SMS notifications to emergency contacts .
Distinct UI for Each Problem: We created separate user interfaces for each problem. Even in case of multiple incidents at a time, the warning interfaces remain separate, enabling users to address specific concerns.
Location Sensing for Added Security: Location sensor been incorporated, allowing boats to be monitored within designated safe areas while sailing in the harbor. 
If the threshold is breached, the system triggers alert even in the absence of crew. 
Multi-User Management and Boat Monitoring System: The boatmen have the flexibility to grant access to guest users for managing boats, for collaborative boat monitoring.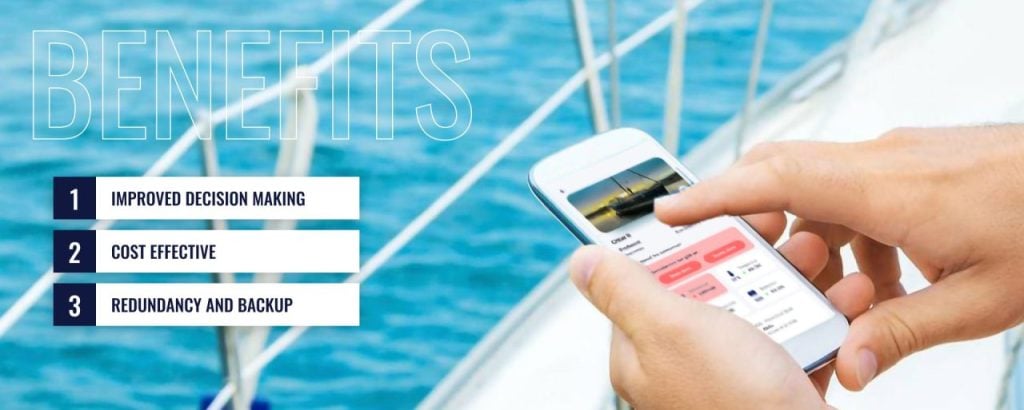 Data driven Decision Making: With the integrated sensor system, each sensor collects data and regularly generates insights, facilitating informed decision-making for boat management and safety protocols. 
The data-driven approach enhances decision-making, allowing for proactive measures to optimize boat performance and ensure the safety of passengers and crew, contributing to maritime safety. 
Cost Savings via Real-Time Anomaly Detection: The system optimizes resource utilization and facilitates early issue detection through preventive maintenance.  
With real-time anomaly detection, the system prevents costly damages and downtime, resulting in financial savings. Additionally, the reduced reliance on manual monitoring further enhances cost-effectiveness, making it an economical solution for organized boat management. 
Redundancy and Backup:  In case a primary user is unavailable or temporarily unavailable, the multi-user management feature ensures redundancy and backup support, reinforcing maritime security measures. This redundancy minimizes the risk of critical operations being delayed or overlooked. 
Brain Station 23 is focused on delivering tailored services to meet the unique needs and expectations of their clients. Here we provided AR/VR  Solutions to our client. 
Software Testing as a Service