On 22 February to 25 February, Brain Station 23 attended Basis SoftExpo 2018 which is an annual mega exposition and one of the largest IT and ITES products and services showcasing event of the private sector in Bangladesh. It was a four-day jam-packed inhibition for thousands of visitors from different fields and industries happened to get in touch with at this mega event of innovation and technology.
Brain Station 23 participated in the expo with the jeal to display their passion for serving a wide range of industries with a wide range of tech services and solutions since the very beginning. Therefore, exhibited the newest services and products such as AR VR Solution, Cloud Solution, Banking Solution, eCommerce Solution, ERP service, etc. in the event. It was a great opportunity to not only exhibit our expertise while knowing the interests and needs of the visitors to the Expo as well. This year the visitors' number crossed the limit of last years which, indicates that more people both industrial and non-industrial mass are keen to know the newest technologies local companies are working on.
A noticeable number of incoming visitors in our stall expressed profound interest in our product ERP 23. The industries and fields these visitors were found to belong differ with their needs and purpose of such immense interest. This experience makes one thing clear, business owners and even all the diverse industries are moving towards automated processing technologies. ERP 23 is the one-stop solution for every need that we recommended most of them. However, customization of brand and business specific needs prevails in our service consideration as well.
Here is a graph of our visitors' interest rate of our ERP products.
Remarkably Small and mid-sized companies are also showing their interest in ERP solutions just as enterprise-level organizations. We received a good response for modules like HR, Payroll, leave management, CRM, POS etc.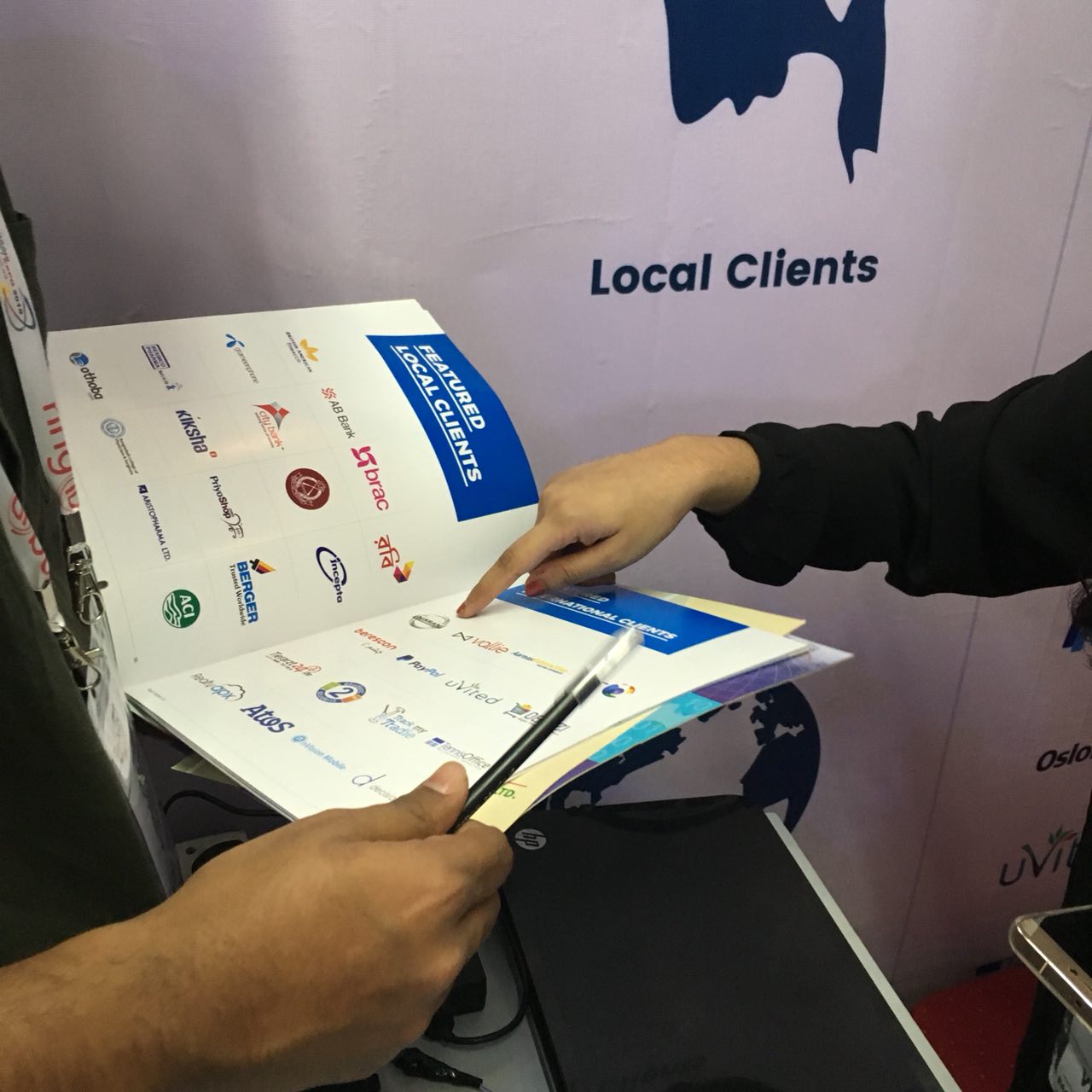 Our partnership and service for AWS cloud migration was another warm adoption among the business delegates visiting the pavilion. Besides, our huge sets of potential Clients and number of developers also leave visitors astonished. Undoubtedly it was another successful event for Brain Station 23 pairing with Inovace (our partner for Bangladesh's first GPRS based access control device manufacturer and distributor) who also showcased their device at Basis SoftExpo 2018.