From Tradition to Tech: How ERP Modernized Tanin Group's Business Operations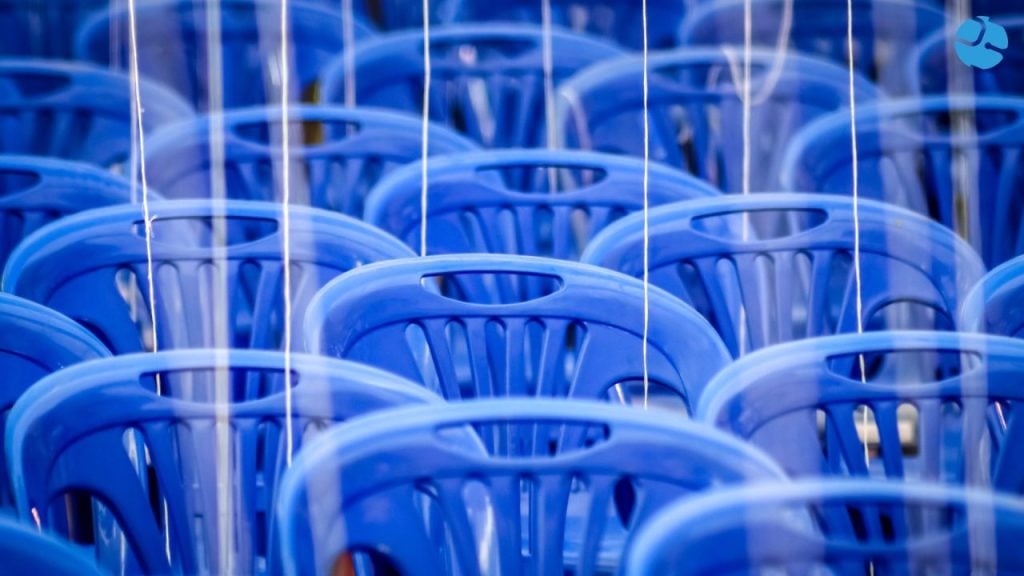 This success story explores how we helped Tanin Group through Odoo's ERP solution to streamline manufacturing, simplify inventory, and enhance HR operations; marking a significant step towards operational efficiency. 
Tanin Group is a trusted name in Bangladesh's plastic furniture sector since 1982, serving diverse industries like service, education, and healthcare. Facing challenges in manufacturing, retail, and distribution – dealing with complex production, inventory, and HR needs – Tanin Group found a solution with us, where Odoo's ERP solution marked a pivotal shift. 
Our Team has developed an ERP system to digitize Tanin's internal processes. Through the use of full automation, they overcame operational challenges and expedited decision-making processes inside the organization. 
Tanin, a prominent player in Bangladesh's plastic furniture sector, partnered with us to tackle production, inventory and HR challenges.

 

Our Odoo

ERP solution

improved their operations, enhancing production efficiency, inventory control and HR management.

 

Tanin achieved operational excellence and a significant competitive edge through this solution.

 
Tanin has been heavily reliant on manual processes for managing various aspects of their business, including- 
HRMS, manufacturing, sales, purchase, inventory management, and accounting. 
Production Inefficiencies: Tanin faced difficulties in effectively managing their manufacturing orders. Timely scheduling & maintaining product quality became challenging, impacting their overall production efficiency. 
Lack of Real-time Information: Without automated systems, they struggle to access real-time information about inventory levels, sales trends, employee performance, and financial health. This hampers their ability to make informed decisions swiftly. 
 Manual Errors and Inventory Challenges:  Dealing with mistakes made manually in sales, purchasing, and tracking inventory led to problems and disruptions in their operations. They had too much paperwork and spreadsheets, which sometimes caused the risk of losing important information. Keeping track of how much stock they had on hand was a constant challenge, and often led to delays in order fulfillment, inaccurate financial reporting, and extended lead times in manufacturing. 
 Disorganized HR Operations:  As the company expanded, managing employees became increasingly challenging. They relied on manual record-keeping using paper and spreadsheets, leading to numerous issues such as errors in data entry, difficulties in hiring and reporting, and lots of time spent on tasks (e.g., managing leave, attendance tracking, and employee onboarding). These issues made work slower, less secure, and less satisfying for employees, impacting overall HR effectiveness. 
Limited Financial Insights:  Tanin needed better, up-to-the-minute financial insights to make strategic decisions.  Their accounting system lacked the necessary depth of data, making it challenging to optimize financial strategies effectively. 
Limited Scalability: Their manual workflows make it challenging to scale their operations efficiently. As they aim to grow their business, the existing processes cannot support the increased workload without a proportional increase in labor. 
Employee Frustration: Their employees often find themselves burdened with repetitive, mundane tasks that could be automated. This not only affects their job satisfaction but also hinders their ability to focus on more strategic and value-added activities.
Implementing Odoo Community Edition, we tailored an adaptable ERP solution for Tanin Group, ensuring seamless integration with their existing processes.  
Our implementation streamlined Tanin Group's operations, showcasing Odoo Community Edition's flexibility and effectiveness, making it an ideal choice for businesses aiming for operational excellence. 
Optimizing Production Lifecycle / Enhancing Production Efficiency :
We implemented ERP Manufacturing module that empowers Tanin to create, schedule, and process manufacturing orders efficiently.  
From order creation to the finished product, Odoo's Manufacturing Module expertly guides every step. Using Odoo Manufacturing, Tanin efficiently creates, schedules, and processes manufacturing orders. This empowers Tanin to efficiently manage their manufacturing operations, meet deadlines, maintain quality, and ensure timely product distribution, ultimately boosting their production efficiency. 
 Accurate Stock Management: 
 Through the integration of sales, purchase, and inventory modules, Tanin achieved flawless data coordination. This streamlined system eliminated manual errors, providing detailed insights into product sales and purchase history. With automated material requisition, seamless tracking of LC expenses, and the automation of the entire sales process, Tanin now manages inventory effortlessly and accurately, ensuring operational efficiency in procurement, financial control, and customer management. 
Efficient HR Operations:
We introduced Odoo HRMS, which streamlines business operations and automates employee management tasks. 
For Tanin, HRMS module provided a centralized platform where information like employee data, leave management, and payroll seamlessly integrated.  This integration streamlined their HR processes into a well-organized system. From employee directory and leave management to attendance tracking, payroll management, and performance evaluation, every aspect is now efficiently handled by the system, establishing a well-structured and organized system within the company. 
 Strategic Financial Management: 
Tanin utilized the power of customized accounting module, providing them with detailed real-time financial information, streamlined reporting, precise budgeting, and automated expense control. This transformation greatly enhanced efficiency and accuracy in managing expenses, accounts payable and receivable, and financial analytics, all customized to fit Tanin's specific business requirements.
Accelerated Production Workflow: Tanin experienced a significant reduction in production time, ensuring timely deliveries to meet market demands. 
Error-Free Inventory Management: Accurate stock tracking minimized overstocking and stockouts, optimizing inventory levels for cost efficiency. 
Improved Customer Satisfaction: With efficient sales and distribution operations, Tanin responds promptly to customer inquiries, delivered accurate quotations, and processed orders swiftly. This responsiveness elevated customer satisfaction levels and scope of repeat business. 
Efficient HR Operations: Streamlined HR processes reduced administrative burden, allowing HR staff to focus on strategic tasks like talent management and employee engagement. 
Data-Driven Financial Strategies: Real-time financial insights empowered Tanin to make data-driven decisions. This information aids in financial planning and strategizing for sustainable growth. 
Enhanced Scalability: This ERP solution provided a scalable platform, enabling Tanin to expand their operations seamlessly as market demands grew. 
Brain Station 23 is focused on delivering tailored services to meet the unique needs and expectations of their clients. Here we provided ERP  Solutions to our client. 
Software Testing as a Service