ACI Limited: Fosholi For Better Farming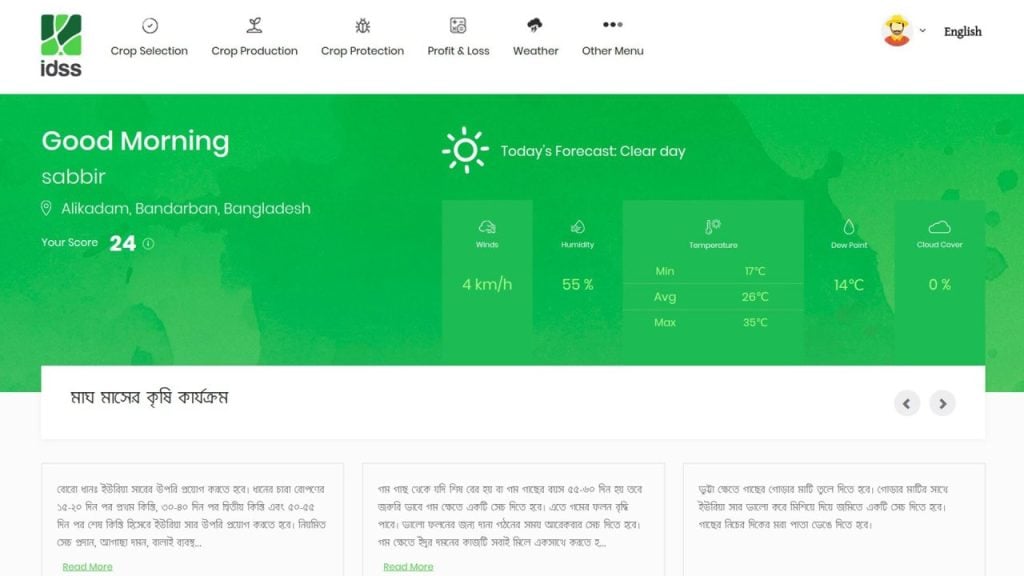 Are you determined to make the best agricultural decisions for your harvest?
Welcome to Fosholi, an intelligent decision support system created to make agricultural advancements. This platform allows farmers to make the right decision for their crops. With reduced pre-harvest loss and better agricultural decision making , we can create the change we want to see. 
Let's work for the betterment of Agri-tech, together!
Advanced Chemical Industries (ACI) Limited is a distinguished multinational corporation in Bangladesh, operating across four key business units. ACI Agribusinesses, one of their key units, focuses on motorbikes, farm mechanization, livestock, fishery, and infrastructure development services. 

However, raising the living standard of farmers and enabling them to harvest better crops was the main focus of ACI Limited. They wanted to leverage the geo-data to gather, target and deliver relevant information to farmers when they need it, in a viable way.
To address the challenges faced by farmers in Bangladesh and improve their livelihoods, Brain Station 23 Ltd. developed an intelligent decision support system (IDSS) in the form of a web and mobile application called "Fosholi".
Fosholi, an Intelligent Decision Support System for Web & Mobile
Actionable Crop-specific Advice to Farmers
Access to High Quality Agricultural Inputs, Services and Solution for 15 Million Bangladeshi Farmers
ACI Limited wanted to develop an information system that could empower farmers, enable better crop production, increase incomes, and raise the standard of living. For this the system needed to utilize geo-data effectively to provide relevant information to farmers when they needed it.
Create an information system to help farmers with crop-specific decision making
Enable farmers to harvest better crops and improve their living standards
Effective utilization of geo-data to provide relevant accurate information
Creating an intelligent decision support system- Fosholi.
Brain Station 23 Ltd. developed the "Fosholi" intelligent decision support system (IDSS), integrating various data sources to provide localized crop-specific advice. It offers 15 million Bangladeshi farming families access to high-quality agricultural inputs, services, and solutions through a single platform. 
The IDSS service has been made available through mobile and web applications (basic handset and smartphone).
Fosholi – an Intelligent Decision Support System for the Farmers
Helpful features such as My Crop, Cultivation, Farmer's Toolbox, Weather Forecast, Knowledge Bank, Reach to Extension and more
Assisting farmer in Crop-specific Decision Making
With the development of Fosholi, 15 million farmer families have access to high quality agricultural inputs and various features that will help them overcome challenges such as pre-harvest loss. Here are the benefits that Fosholi brings:
1. Better Decision Making
Allowing farmers to make crop-specific decisions using Fosholi. With precaution about adverse weather and pests, it is easier for farmers to prevent crop damage.
2. Crop Selection
Farmers can create their own crop, variety and seeding date from My Crop. Crop Selection aids them to see current harvested crops in specific areas. 
3. Accurate Profit & Loss Calculation
Helps farmers calculate economical values of the crop in respect of the area. This helps the farmer get a clear understanding of this upcoming output. 
4. Improving Farmer's Living Standard
Along with farmer's decision making, the entire production cycle and overall food production will improve, thus reducing post harvest loss and increasing profitability.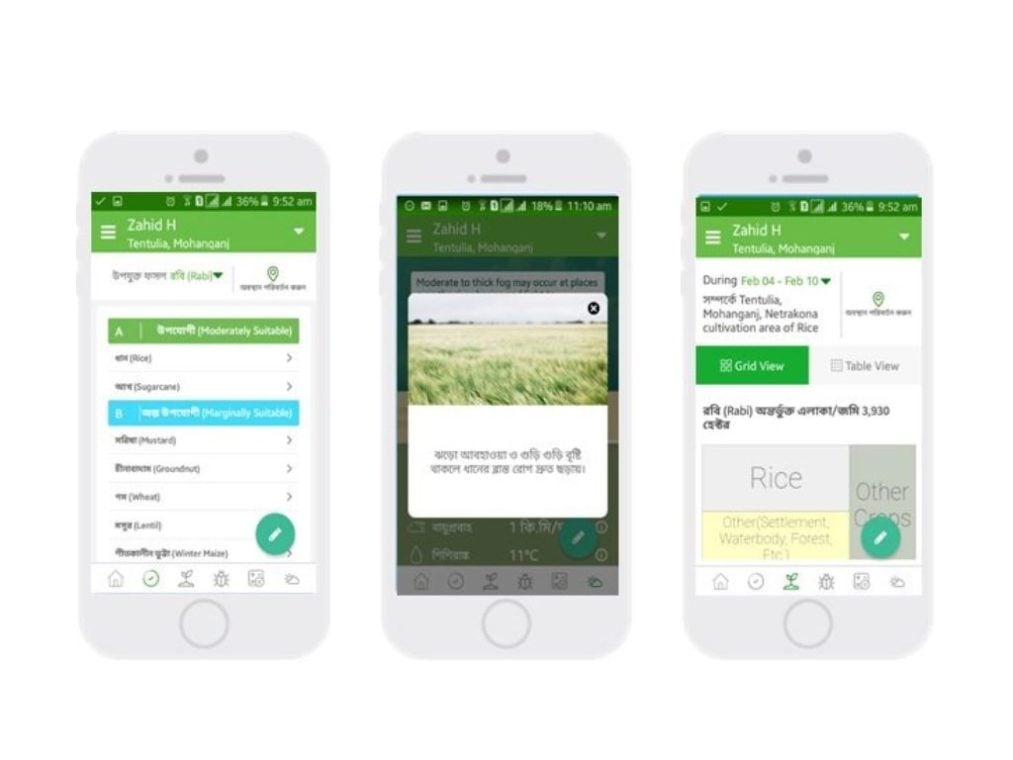 Fosholi had a positive impact on ACI Agribusinesses. With features tailored towards farmers, it continues to expand its user-base at a rapid pace. Here's an overview of the results ACI received using Fosholi: 
Fosholi became the 1st unified Agricultural Platform in Bangladesh
Approximately 105,000 farmers from 4,200 farmers clubs in all 12 districts of Bangladesh use Fosholi to receive valuable information and advisory services
 Contributing to the national goal of sustainable food and nutrition security
Improved farmers decision-making and productivity helped produce better crops
Brain Station 23 is focused on delivering tailored services to meet the unique needs and expectations of their clients. Here we provided AI & ML Solutions to our client. 
Software Testing as a Service